Portfolio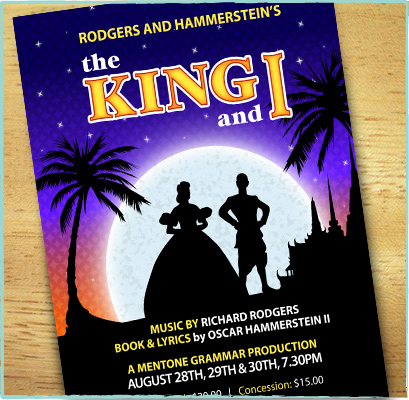 Poster Design For
The King & I

Created for Melbourne Mentone Grammar, the poster was designed to advertise their performance of the King & I.
THE KING & I POSTER DESIGN
Mooty Graphic Design was approached by Mentone Grammar to design a poster for their production of The King & I. The requirements for the poster were to advertise all information relating to the play including recognition of the original playwrite and musician as well as capturing the overall theme of the play.
The solution for the King & I poster design uses strong silhouettes to convey the main characters involved in the story as well as to give a sense of location (Thailand), which is carried throughout the play. The use of silhouettes as part of the overall design was chosen as a means of capturing the eye with strong simplistic shapes that immediately speak the theme to the viewer.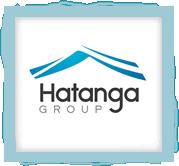 Make your brand shine with a striking logo design
Give your business the competitive edge. Kick start your businesses brand identity with a logo that inspires confidence in your customers!
Our Identity Packages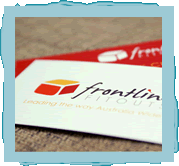 Communicate with FRESH stationery to your customers
Whether you require a professional looking business card or stationery that provides credibility, Mooty Graphic Design can help with all your stationery needs.
Our Branding packages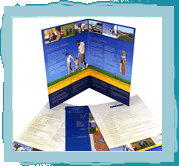 Get noticed with effective advertising campaigns
Mooty Graphic Design creates specialist marketing materials to keep you one step ahead of your competitors! Let us do it right the first time.
Our Advertising Packages