Business Card Portfolio
Mooty Web Design Business Cards Design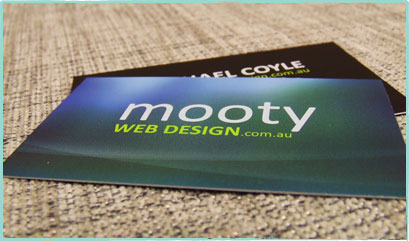 Business Card Design
Mooty Web Design

Our sister company Mooty Web Design specialises in the creation of search engine friendly visually appealing website design. The business card was created with a clean and professional look on matt business card stock.
MOOTY WEB DESIGN BUSINESS CARD
The branding for Mooty Web Design was close to our heart. While we have taken a fun and warm approach to our graphic design website, we wanted to portray the business building professionalism of our web team. By using clean and simple branding that was consistent throughout business cards, flyers and the website Mooty Web Design presents a professional image to potential clients.
Within a week of the website "going live" (that's web speak for putting a website online for all to see) Mooty Web Design had their first customer, and within four months has developed a close community of clients.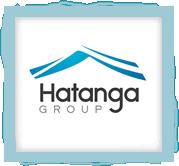 Make your brand shine with a striking logo design
Give your business the competitive edge. Kick start your businesses brand identity with a logo that inspires confidence in your customers!
Our Identity Packages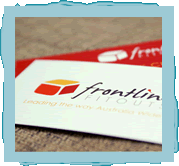 Communicate with FRESH stationery to your customers
Whether you require a professional looking business card or stationery that provides credibility, Mooty Graphic Design can help with all your stationery needs.
Our Branding packages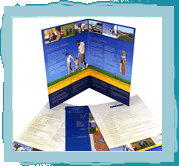 Get noticed with effective advertising campaigns
Mooty Graphic Design creates specialist marketing materials to keep you one step ahead of your competitors! Let us do it right the first time.
Our Advertising Packages