Web Design Portfolio
Construction People Website Design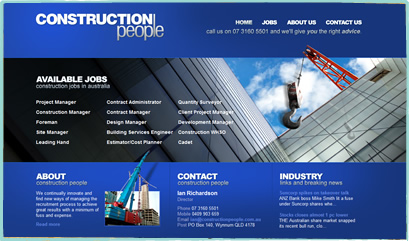 Website Design
Construction People

Construction People have recently been formed to offer personalised service and industry specific recruitment to employees and employers of the construction industry.
CONSTRUCTION PEOPLE WEB DESIGN
During a casual obligation free consultation we formed a plan for the desired features, results, budgets and timeframes and have been able to present the finished website 20 days ahead of schedule.
The Construction People website focus on simplicity and ease of use while still looking incredibly stylish. The navigation and interface elements are positioned with pinpoint accuracy to ensure their audience is able to easily view and apply for available positions and catch up with current breaking news.
Please go ahead a take a look at www.constructionpeople.com.au , the team is very proud of it and hope you like it.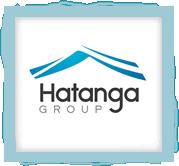 Make your brand shine with a striking logo design
Give your business the competitive edge. Kick start your businesses brand identity with a logo that inspires confidence in your customers!
Our Identity Packages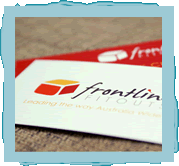 Communicate with FRESH stationery to your customers
Whether you require a professional looking business card or stationery that provides credibility, Mooty Graphic Design can help with all your stationery needs.
Our Branding packages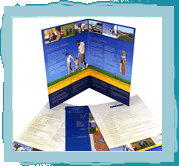 Get noticed with effective advertising campaigns
Mooty Graphic Design creates specialist marketing materials to keep you one step ahead of your competitors! Let us do it right the first time.
Our Advertising Packages